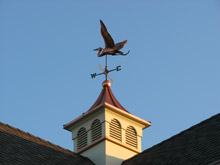 Chassagne is a privately owned "domaine" established in 2007. We are located in the countryside less than one hour west of Toronto, in an area known as Puslinch . This 92 acre property consists of rolling hills, a couple of ponds, cultivated fields and two mixed forests. The land is flanked on one side by a Conservation Trail open only for walking and skiing and the original farm fields continue on the other side.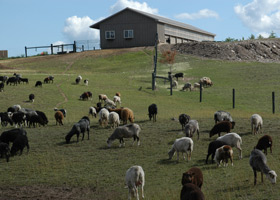 "Chassagne" means 'the hunting land' in French and is the name of a charming stone country home in La Lozere, France that has been in the family for generations. Once again, a stone home surrounded by sheep grazing on hillsides, is created. Wildlife abounds…..white-tail deer, wild turkeys, turkey vultures, Cooper's hawks, Great Horned owls, coyotes, and pilleated woodpeckers are all regulars while the odd Sandhill crane comes through too. Much of the land has not been worked for decades but already it is flourishing with two abundant hay fields and careful farming practices.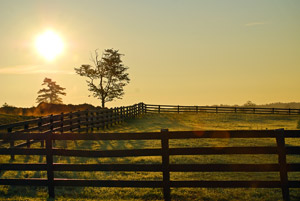 Our goal is to enhance the property toward its full potential by utilizing our combined skills (acquired through alot of blood, sweat, tears, trial and error) of animal keeping, farming and building in order to have a peaceful, productive place to live. Old stone walls, weathered stone piles and fence rows indicate that Scottish settlers had the same dream for this place almost two hundred years ago.
Carole Precious and Tom Coverdale