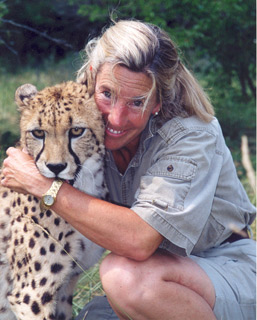 Born in Hamilton, Ontario on December 30, 1953.
Spent summers at Cedar Springs Community Club, Burlington, Ontario living in a modest log cabin with my family and was "shaped" by this special place. Always had a keen interest in the natural world.
Raised by parents Gordon and Jeanne Precious who by example taught us to be world citizens, athletic, passionate and happy to be alive.
1972 Precious family travel by Jeep from Hamilton, Ont. .along Pan American Highway through USA, Central and South America, 3 ½ months
1976 received Honour B.A . (English), McMaster University, Hamilton, Ontario 1977 received Bachelor of Education Degree, University of Toronto 1984 received Master of Arts Degree (English), University of Toronto
Conducted research and prepared educational materials at Ontario Science Centre including the publication of two books for a series "The Canadians": Thomas Carbide Willson (1980) and J. Armand Bombardier (1984)
Illustrated three children's music books, University of Toronto Conservatory of Music, "Music We Can See and Hear" by Peter Magadini, 2 piano primers by Boris Berlin
Two exhibitions of Floral Watercolours: Civic Garden Centre,Toronto & Hess Village gallery, Hamilton.
Manager of Birds at African Lion Safari , Cambridge, Ontario 1979-2006: Career highlights include : being the first (with James Dailley) in Canada to produce raptors via artificial insemination, training birds for Seigried & Roy, flying Bald Eagles loose for film work in Ogilvie Mountains (Yukon), Alberta Badlands, Rocky Mountains (Alberta and British Columbia), Patagonia, Argentina; providing bird demonstrations in British Columbia, Alberta, Ontario, Quebec, New Brunswick, and Newfoundland.
Set up free flying bird demonstrations in Netherlands, Sweden, USA & Indonesia with the tremendous team work and skill provided by Michelle Bartlett, Andrew Wernaart, Jonathan Wright, Jan Paleczny, Bryan Fleming, Jill Marvin, Vilika Zafirides, Susan Gray, Gareth Morgan, Richard Ellis, Chris Loebsack, Amy MacPhail, Andrea Morgan.
Founding member of IAATE, International Association of Avian Trainers and Educators
Have one son, Daniel Evan Dailley, born April 5, 1985
Hand raised Lions, Tigers, Celebes Ape
Hand raised and trained Striped Hyena, Flying Fox Fruit Bats (for free flight), 11 cheetah cubs
2004 ( Sweden) and 2006 (Rome, Italy): competed as a member of the Canadian Equestrian Team at World Championships for Single Horse Combined Driving
2007 built the farm "Chassagne" from scratch